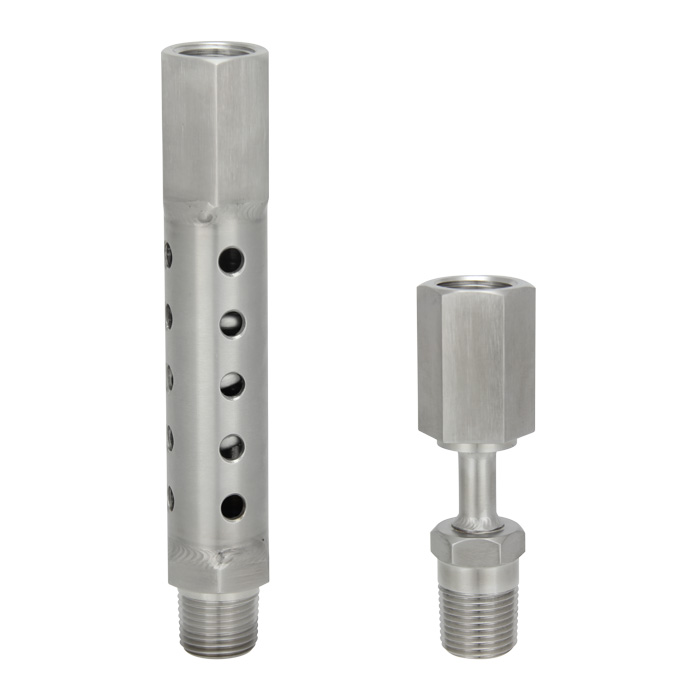 COOLING TOWERS
REOTEMP Cooling Towers protect pressure instruments from extremely hot process media without the pain and hassle of remote mounting the instrument. It is specifically designed to mount above a diaphragm seal or thread directly into the process. REOTEMP's unique design can reduce the process temperature by up to 700°F!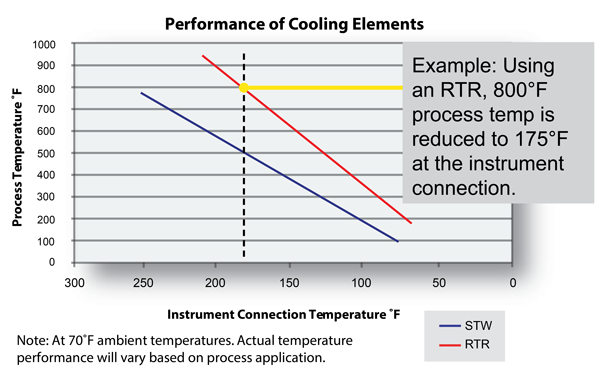 Cooling towers may be threaded directly into process media in applications where the fluid is viscous enough to flow through a 3mm ID tube without clogging. For ultimate performance, mount cooling tower above a diaphragm seal.
If mounting between pressure instrument and diaphragm seal, use 3-digit mounting code in diaphragm seal part number
Pigtail siphons or diaphragm seals should be used for steam service.
Temperature °F
RTR psi
STW psi
Maximum Working Pressure
200
5000
5000
500
3500
3500
800
1000
1500
Maximum working temperature is 800°F.