Reotemp offers a range of temperature gauges, thermocouples, and RTDs designed to withstand harsh environments and provide accurate temperature readings. These instruments are invaluable to professionals in the HVAC and refrigeration industry as they enable effective monitoring and maintenance of optimal temperature conditions, ensuring the efficient operation of their systems. Reotemp's commitment to delivering reliable and durable temperature measurement solutions contributes to the overall success and efficiency of the HVAC and refrigeration industrial market.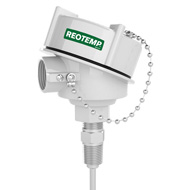 A large selection of RTD Head Assemblies featuring explosion proof, corrosion resistant, LED Display, and many other head options. Can be configured with a HART or 4-20 mA transmitter.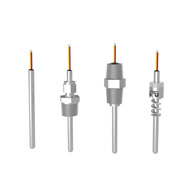 Stem Assembly with Plain Leads
Typically used to hook up to a transmitter or terminal block close to the location of the stem.