Reotemp is a trusted manufacturer of pressure and temperature instrumentation, catering to the constantly evolving Oil and Gas markets. Our commitment to quality and customer service has made us a preferred partner for companies operating in the upstream, midstream, and downstream sectors. With our extensive expertise and deep understanding of the unique challenges faced by the Oil and Gas industry, we provide tailored solutions that ensure accurate and dependable measurement of pressure and temperature throughout the entire value chain. Our range of instruments is specifically designed to withstand the demanding conditions prevalent in upstream exploration, midstream transportation, and downstream refining and distribution environments, providing companies with the necessary tools for effective monitoring and control.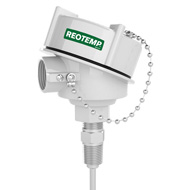 A large selection of RTD Head Assemblies featuring explosion proof, corrosion resistant, LED Display, and many other head options. Can be configured with a HART or 4-20 mA transmitter.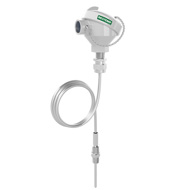 Remote Mount Head Assembly
Allows the customer to move the head away from a hot process or to a more convenient location. With options such as explosion proof heads, armored capillary, and LED displays, and transmitters.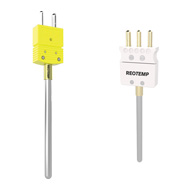 Stem Assembly with Plug Connection
Allows for quick connection and disconnection. Standard plugs (round pins) and mini plugs (flat pins) are available.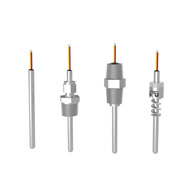 Stem Assembly with Plain Leads
Typically used to hook up to a transmitter or terminal block close to the location of the stem.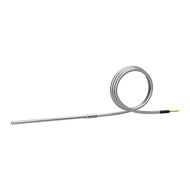 Stem Assembly with Transition
Highly customizable with Transitions for a wide variety of industrial applications.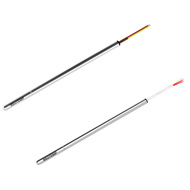 Cut-to-Length Temperature Probes
Designed as a fast and temporary replacements for applications where downtime needs to be minimized. Supplied in standardized lengths and can be cut down as needed in the field.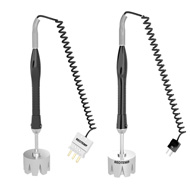 Allows you to spot check a hot process pipe (ferrous metal only) quickly and easily. The sensor is spring loaded to ensure a direct contact with the process pipe.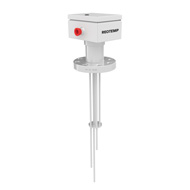 Multiple sensors inside one tube or sheath. Provides a more complete temperature profile of the process. Highly customizable.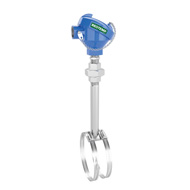 Allows for non-intrusive surface temperature measurement. It's available in various pipe sizes to meet your application needs.