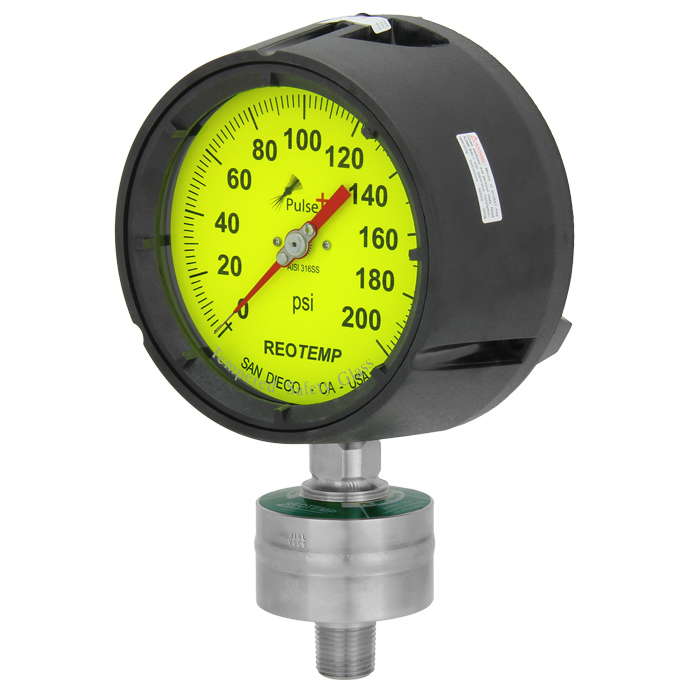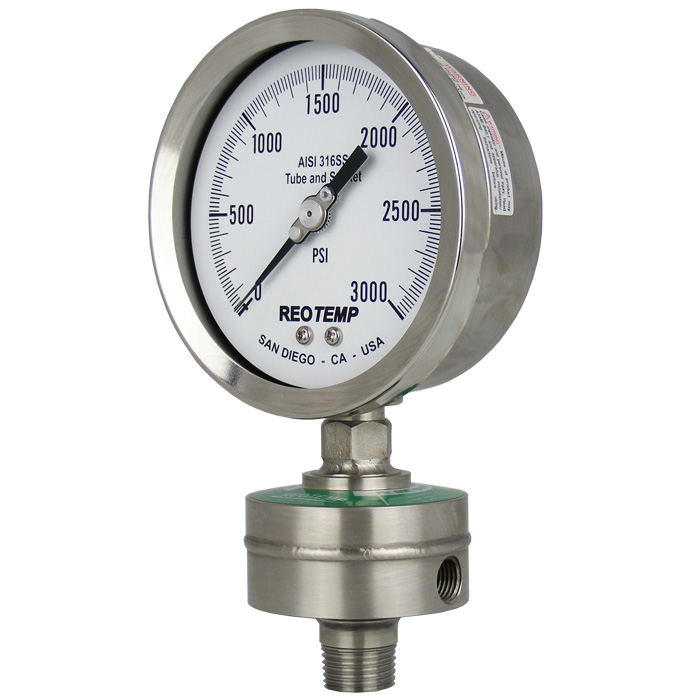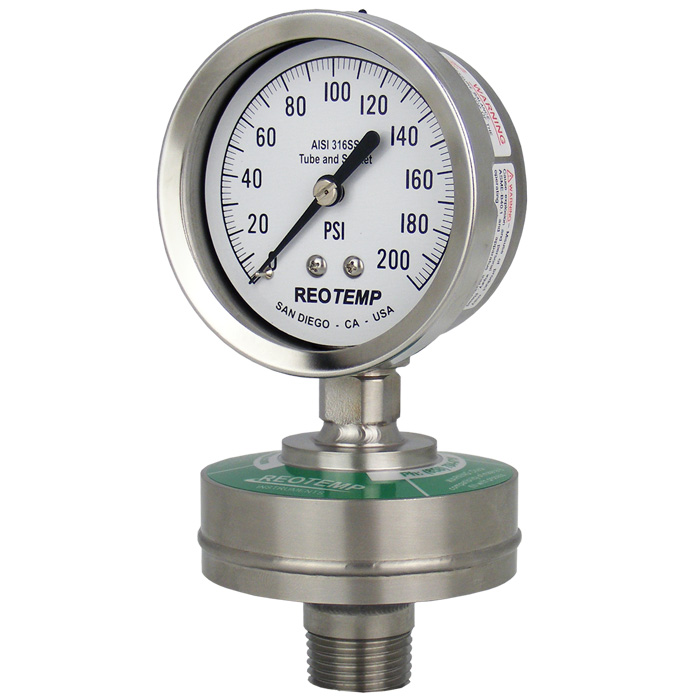 ALL-WELDED PROCESS SEAL GAUGE
REOTEMP's All-Welded Pressure Seal Gauge™ offers superior diaphragm seal safety and performance at an economical price. Combined with a gauge or transmitter, the tamper-resistant all-welded diaphragm seal reduces potential leak points, making it ideal for installations where process integrity and worker safety are paramount. Combined with PulsePlus™ protection, the Series MS8 can potentially triple the life of your gauge or transmitter.
Increases the Life of the Gauge by Up to 3x
Reduce/Eliminate Fugitive Emissions
Available Up to 5,000 psi
Eliminate Potential Leak Points
Tamper Resistant
Compliant to NACE MR0175, MR0103
Construction Materials
Non Wetted
Upper Housing: 316 Stainless Steel
Wetted
Diaphragm, Lower and Process Connection: 316LSS or Hast. C-276
Gasket: None
Temperature Limits
Ambient
See Pressure Gauge Data Sheet
Process
Direct Mount:-40°F to 400°F
With Cooling Tower: -100°F to 700°F
With Capillary Mount: -100°F to 700°F
Note: Seal fill selection may further restrict temperature limits.
Accuracy: With appropriate pressure range, seal gauge accuracy is gauge accuracy plus 0.5%. (Subject to thermal error. Consult factory with questions.)
Weight: 0.6 lbs (seal only)
Displacement: 0.055 in3
Diaphragm Seal Max Working Pressure (at 100°F):
316SS
Hast. C-276
Male
1/4" NPT
5,000 psi
1,500 psi
1/2" NPT
5,000 psi
1,500 psi
3/4" NPT
2,000 psi
n/a
1" NPT
1,000 psi
n/a
Female
1/4" NPT
2,500 psi
n/a
1/2" NPT
2,500 psi
n/a
Note: Max. working pressure is lesser of proof pressure and 130% of gauge range.
Download 3D Model:
Download Install Instructions: