Reotemp is a leading provider of precision instrumentation solutions that play a crucial role in enhancing the efficiency and safety of the industrial marine and aerospace markets.  Reotemp's products are used for precise temperature and pressure measurement, enabling operators to monitor and optimize critical processes with utmost reliability and dependability.  These instruments are designed to withstand the harsh and corrosive environments often encountered in marine operations, ensuring reliable performance in maritime applications such as shipbuilding, offshore drilling, and naval operations.  In the aerospace domain, Reotemp's solutions are vital for aerospace manufacturers and maintenance teams, enabling them to monitor and regulate temperature, pressure, and flow rates in engines, fueling systems, and other critical components.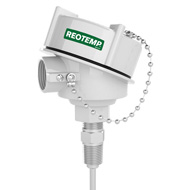 A large selection of RTD Head Assemblies featuring explosion proof, corrosion resistant, LED Display, and many other head options. Can be configured with a HART or 4-20 mA transmitter.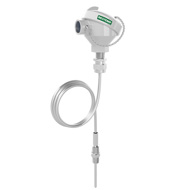 Remote Mount Head Assembly
Allows the customer to move the head away from a hot process or to a more convenient location. With options such as explosion proof heads, armored capillary, and LED displays, and transmitters.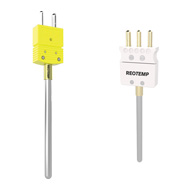 Stem Assembly with Plug Connection
Allows for quick connection and disconnection. Standard plugs (round pins) and mini plugs (flat pins) are available.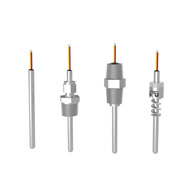 Stem Assembly with Plain Leads
Typically used to hook up to a transmitter or terminal block close to the location of the stem.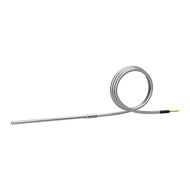 Stem Assembly with Transition
Highly customizable with Transitions for a wide variety of industrial applications.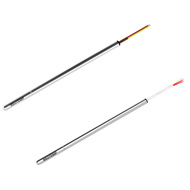 Cut-to-Length Temperature Probes
Designed as a fast and temporary replacements for applications where downtime needs to be minimized. Supplied in standardized lengths and can be cut down as needed in the field.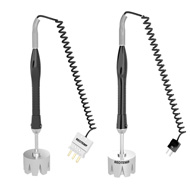 Allows you to spot check a hot process pipe (ferrous metal only) quickly and easily. The sensor is spring loaded to ensure a direct contact with the process pipe.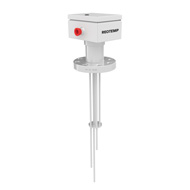 Multiple sensors inside one tube or sheath. Provides a more complete temperature profile of the process. Highly customizable.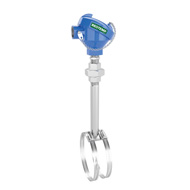 Allows for non-intrusive surface temperature measurement. It's available in various pipe sizes to meet your application needs.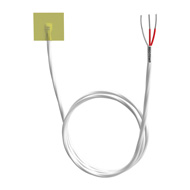 Surface Mount (Stick On) Probe
Mounts on flat or curved surfaces. Can be customized for use in a wide variety of applications. Easy application using a self-adhesive backing.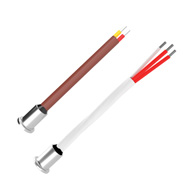 Used to monitor the temperature of bearings in turbines, compressors, generators and motors. Embedded in the bearing shoe, close to the bearing surface.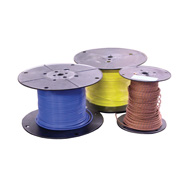 Bulk thermocouple wire is offered in both thermocouple grades and extension grades with multiple insulation options. Bulk RTD wire options include teflon or fiberglass insulation.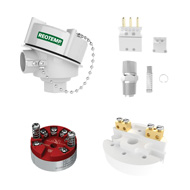 A large selection of RTD and Thermocouple Accessories including: Connection heads, spring loaded kits, plugs &  jacks, transmitters (in-head), clamp sets for plugs, compression fittings, terminal blocks.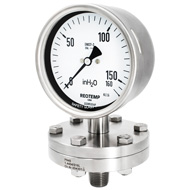 Schaeffer Style Seal Gauge
Series

PSS

Dial Size

4 to 6″

Accuracy
±1.6% FS (316SS Diaphragm)
Ranges
4iwc – 600psi (316L Diaphragm)
Material
316L with FPM Gasket
Optional 316L with PTFE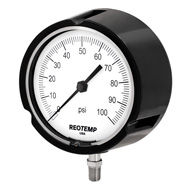 Gearless Direct Drive Gauge 
Series

PGL

Dial Size

2.5 to 4.5″

Accuracy

+/- 0.5% Grade 2A

Ranges

0 to 300 psi

Material
Tube: Inconel X-750, Silver Brazed​
Socket: 316SS ​