CompostWatch™ Control
The Most Durable and Reliable Compost Control System
Reotemp's CompostWatch automated compost control system offers a complete solution for controlling and monitoring your industrial or municipal facility. We use only high quality, industrial components that are designed to ensure years of trouble free operation. These systems make setting up your facility quick, easy and cost effective. With over 25 years in the compost industry and over 50 years of manufacturing experience, we have the knowledge necessary to make your project a success.
We look forward to talking with you about your facility, whether it's a large scale site with high throughput or a small scale facility just starting out. We can offer a system customized to meet your needs and budget.
CompostWatch Automated Control System Overview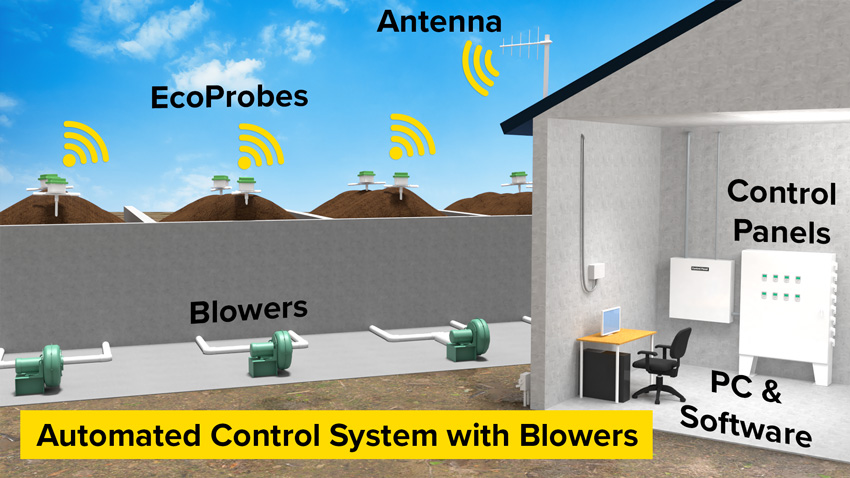 CompostWatch CS Software
Reotemp's custom designed HMI software displays a live overview of the entire system, including individual wireless probe temperatures, bay temperatures, blower speeds, and much more. The system is designed to run automatically, while also giving you the ability to adjust the "auto" settings to dial the system into your facilities exact needs. The CompostWatch software was developed in house with an emphasis on making the software extremely easy to use. While also giving you a robust system with all the necessary features.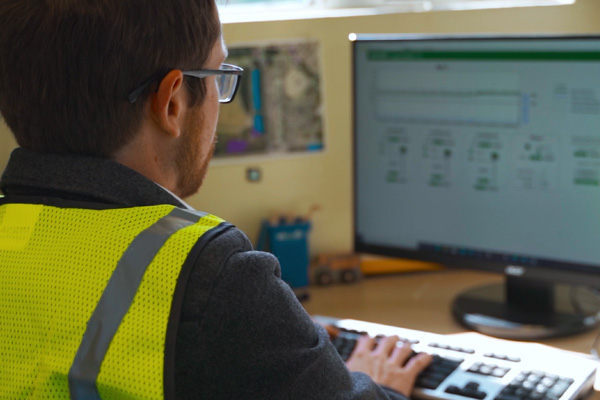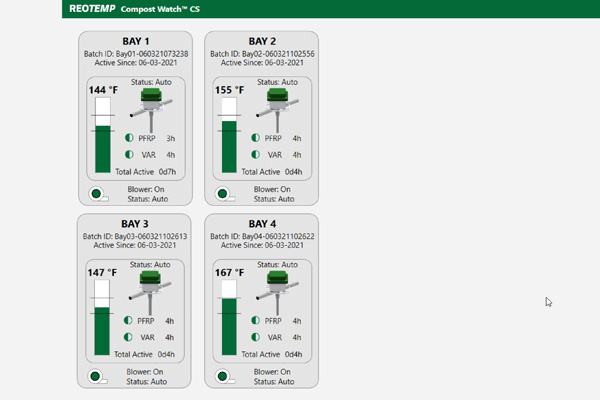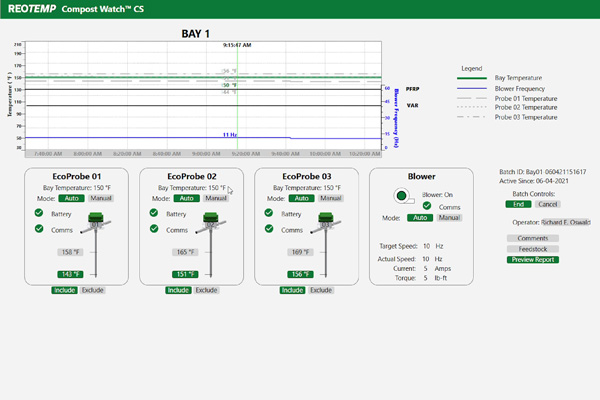 EcoProbe Wireless Temperature Probes
Our unique temperature probe design sets Reotemp apart from the competition. Each wireless temperature probe (EcoProbe) provides two temperature readings. One at the tip and a second roughly halfway up the stem. Our unique corrosion resistant design with a double walled stem and triple sealed enclosure provides unmatched protection from corrosion in the harsh compost environment. That's why we back our EcoProbes with an industry leading 3 year warranty!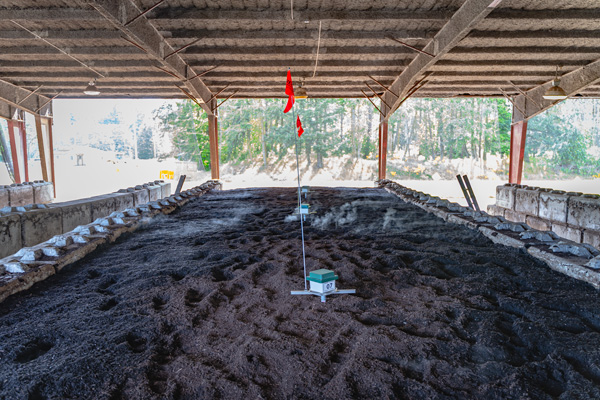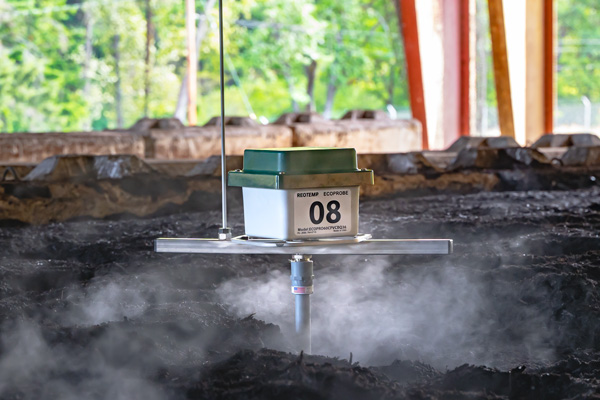 3 Year Limited Warranty
We're confident our probes are the longest lasting, most durable wireless probes on the market. That's why we back our probes with a 3 year limited warranty.

Corrosion Proof Stem
Our design prevents corrosion, while maintaining proper heat transfer. Our stem is made to withstand even the most corrosive biosolids.

Triple Seal Enclosure
Our proprietary enclosure keeps moisture and corrosive atmospheric gases away from electronic components, for a long lasting probe at outdoor, indoor and tunnel facilities.

Reotemp Wireless Technology
Our long-range custom wireless technology was developed from applications in locomotives, cranes, construction vehicles, and military vehicles. This makes our system far more reliable than "off the shelf" systems some competitive probe manufacturers use.

2 Year Battery Life
Our long battery life results in a probe that is reliable and low maintenance.

Roll Cage
Our stainless steel roll cage helps protect the enclosure from the bumps and bruises that come with the real world wear and tear at an industrial compost facility. It's one of many design features that result in the most durable wireless probe on the market.

Dual Temperature Sensors
Dual sensors provide a temperature profile inside the pile, with a sensor at the tip and a second sensor halfway up the stem.

Manufacturing
Made in the USA. Reotemp EcoProbes are manufactured in the USA under strict ISO 9001 quality guidelines.

60" Orange Locator Flag
Our locator flags prevent mishaps from losing sight of the probes in the compost pile.
Control Panel and Drive Panel
You can think of the Control Panel as the brain of the system. The PLC housed within it will receive wireless temperatures and then send a command to adjust the VFD drives. The blower speed will increase or decrease as needed to maintain optimal temperatures throughout the compost process. The control panel is linked either wirelessly or through hard wires to the computer loaded with our Compost Watch CS software. The Compost Watch CS software sends commands to the control panel and also receives live process information about the compost piles.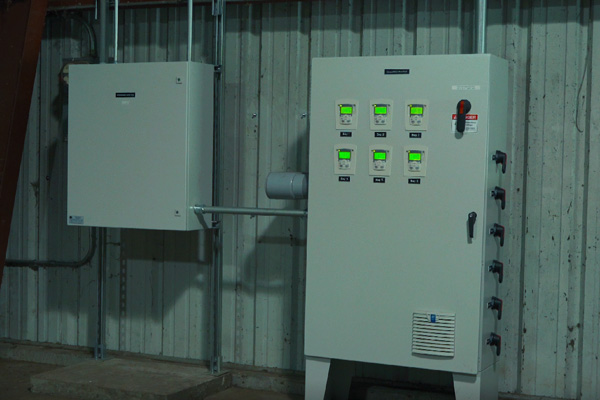 Blowers
We'll determine the appropriate blower size for your compost piles based on the pile size, feedstocks, bulk density, and other factors. An appropriately sized blower will allow you to provide necessary oxygen to the pile and also control the pile temperature by increasing or decreasing blower speed.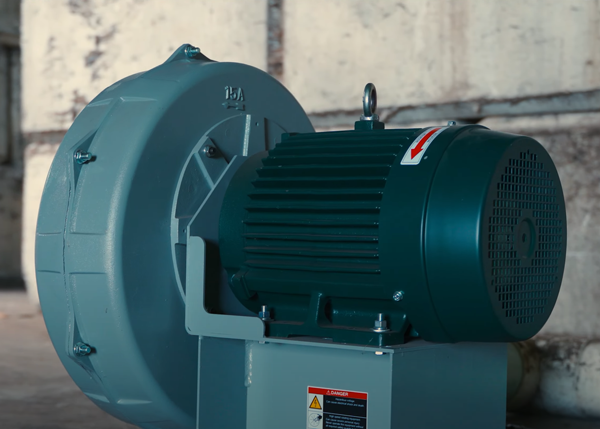 How does the process work?
All Systems Include
CompostWatch CS Software

EcoProbe Wireless Temperature Probes

Control Panel/Drive Panel Enclosures
Aeration Blowers
Aeration Pipe Design: Header/Pipe drawing layout, pipe size, material, hole spacing.
Drawings/Manuals: Wiring Diagrams, Aeration Layout, Site Overview, Manuals.
Optional On-Site Startup (Does not include physical construction)
Additional Work Completed By Customer
Electrical Work – To be completed by licensed electrician. Conduit, wiring, connection, etc. not included.

Aeration Piping – Customer to purchase and install all piping materials. Guidance provided by Reotemp.
Ground Work – Site preparation, grading, drainage, etc.