Compost Facility in the Western US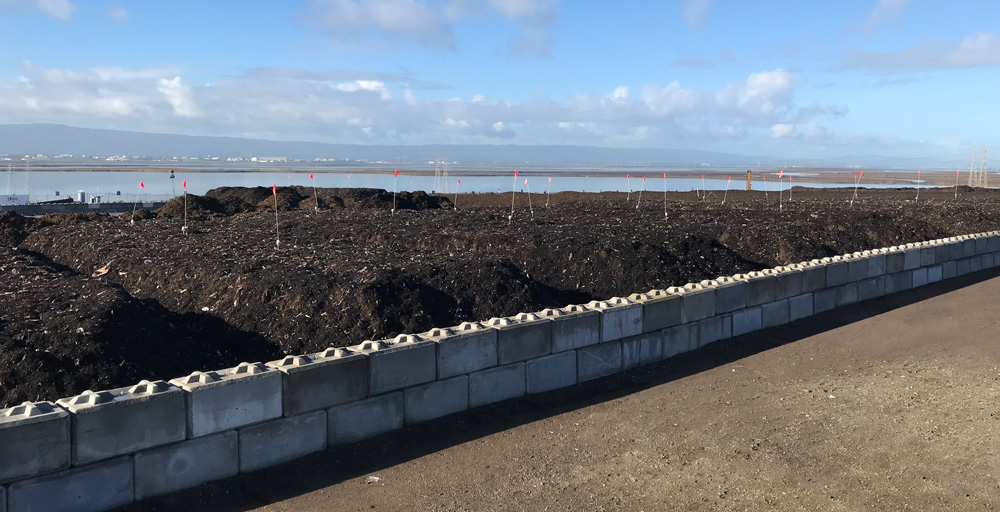 Background
This large-scale facility is owned and operated by an industry leader in the waste handling market. The newly designed facility is permitted to process up to 146,000 Cubic Yards a year of material on its 18 acre composting pad. They planned to convert their existing windrow composting operation to CASP (Covered Aerated Static Pile) composting in order to process the growing material demands and increase efficiency. They wanted to move to an automated CASP composting system where they could achieve better control over the quality and consistency of the product they produced. They were particularly interested in having wireless temperatures transmitted to the PLC and used to adjust blower speed automatically.
Solution
Reotemp was selected to provide the wireless temperature monitoring for the facility's 48 CASP piles. The durable design, corrosion resistant sheath, and proven track record of Reotemp's wireless system was a key factor in choosing the EcoProbe system. Reotemp reviewed the facility's design and feedstock with the project's engineering company and considered the client's desire to balance cost-effectiveness with a long-term low-maintenance system. Reotemp installed 144 EcoProbes. The system included 4 modbus receivers with high quality antennae to collect the wireless data from each of the 4 blower skids and funnel it into the system's PLC.
Transmission Interval: Every 15 minutes.
Software: A custom HMI software was created to control and monitor temperature data and blower aeration (3rd party). Data is reported and archived to meet PFRP & VAR requirements (3rd party)
Capacity: Up to 146,000 cubic yards of material, 700 Tons/day.
Feedstock: Green Waste, Food Waste, Agricultural.