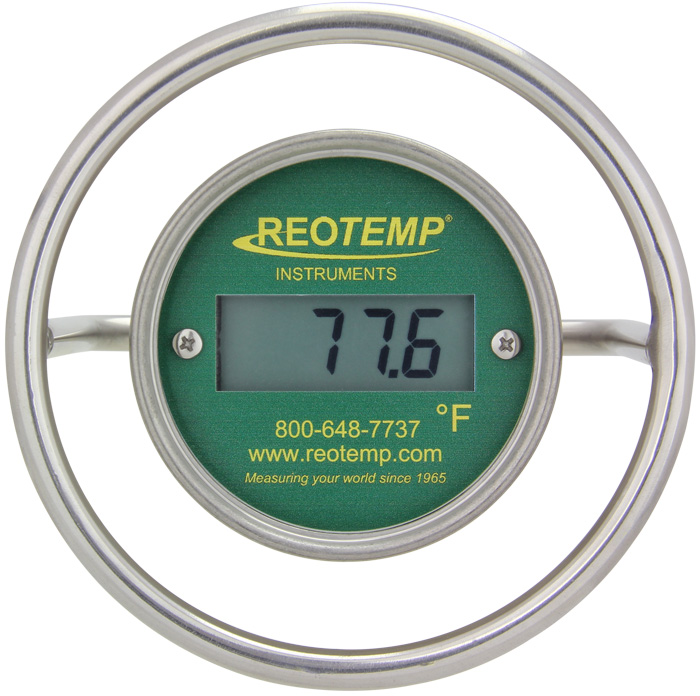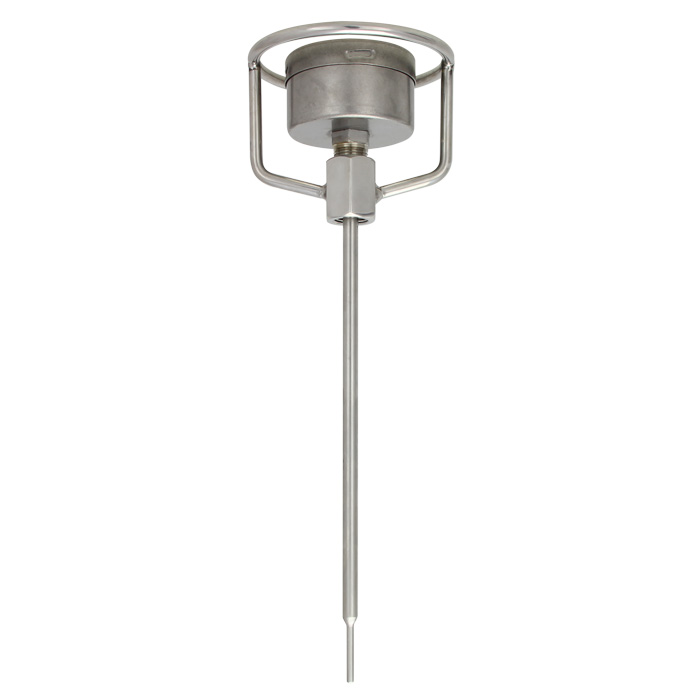 HANDHELD DIGITAL BREWING THERMOMETER
REOTEMP's Handheld Digital Brewing Thermometer is a high accuracy thermometer used by craft brewers and winemakers to dial in a specific temperature or series of temperatures during mashing, crushing, distillation, fermenting or other crafting processes. The Digital Brewing Thermometer features rugged all stainless steel construction and a built-in handle for ease of handling and extra protection.
3" Dial with Plastic Lens
Easy to Read 4 Digit LCD Display with Decimal Point
High Accuracy Class A RTD
Water Resistant IP67/NEMA 4X
Rugged All Stainless Steel Construction
Fast Response Stem
It works great, we are nailing our mash temps every time now. Works exactly as advertised.
Sensing Element
RTD, Type Pt1000Ω, Class A
Temperature Ranges
-58°F to 392°F (-50°C to 200°C) or -328°F to 1112°F (-200°C to 600°C)
Accuracy
± ( 0.72 + 0.002 x |t-32|) °F,± ( 0.42 + 0.002 x |t|) °C, where t = temperature.
Example: At 32°F accuracy is ± 0.72 °F.
Refresh Rate
3 Seconds
Display
4-digit LCD, 1/2" Height
RFI Effect
1% or Less Typical
Temperature Effect
<0.01% FS/°C
Ambient Temperature Range
32°F to 122°F (0°C to 50°C)
Storage Temperature Range
-4°F to 158°F (-20°C to 70°C)
Housing Material
Stainless Steel 316
Lens
Plastic Polycarbonate (Standard) or Glass
Probe Material
304 Stainless Steel
Weight
12 oz., Varies by Configuration
Environmental Protection
NEMA 4X/IP67
Power
1 x 3.6V AA Batteries
Battery Life
5 Years Minimum in Continuous Mode
Electronic Display Temperature Limit
If the temperature of the electronics in the display housing exceeds 122°F (50°C), permanent damage to the display will occur. A remote mount is recommended for high temperature applications.