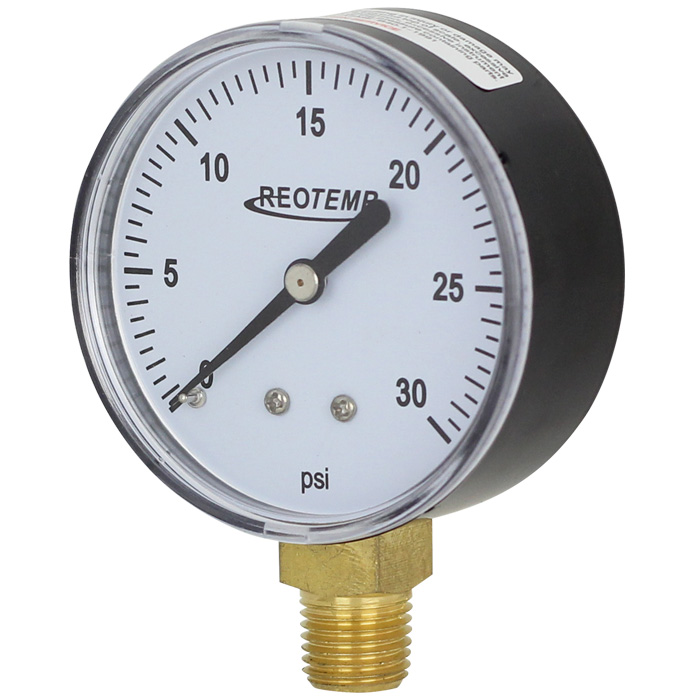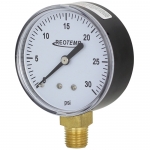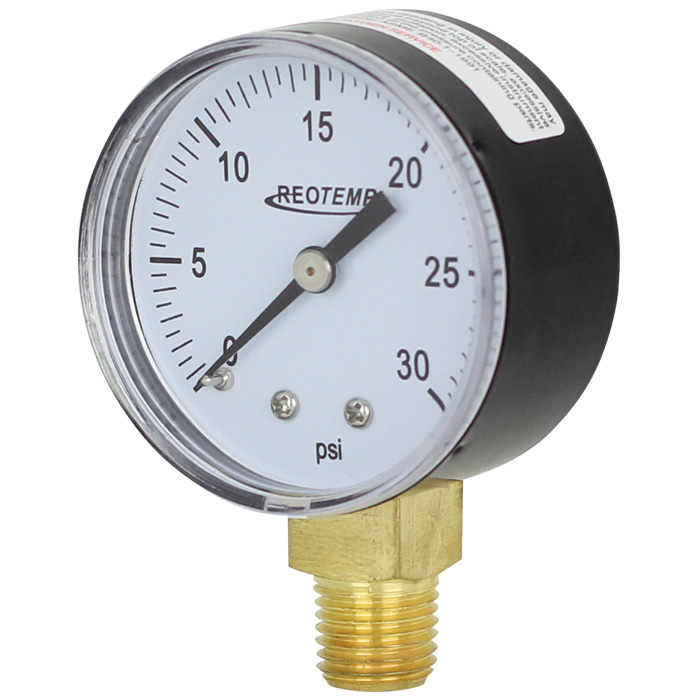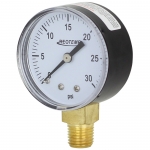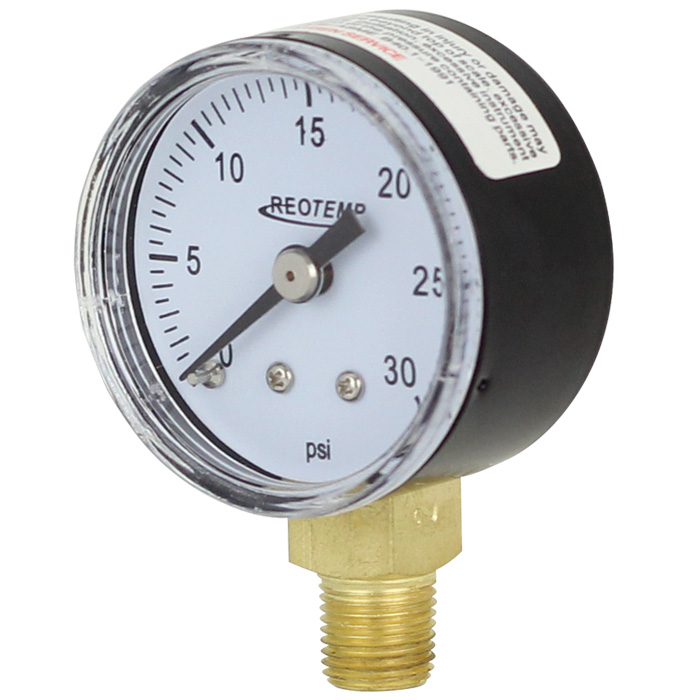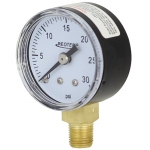 GENERAL PURPOSE GAUGE
REOTEMP's Series PD15/20/25 offers a wide variety of economical gauges for applications where ambient or process corrosion are not of concern. Series PD15/20/25 are suitable for non-vibrating applications.
Standard Black Steel Case with Snap-In Lens
Copper Alloy Wetted Parts
Cost Effective Design
ASME B40.100 Design
Construction Materials
Non Wetted
Case: Black Painted Steel or Stainless Steel
Ring: Snap-In Lens or Push-On Bezel
Dial: White Aluminum, Black Letters
Wetted
Capsule: Copper Alloy
Socket: Copper Alloy
Case-to-Socket
Screw Connection
Lens
Plastic Snap-In or Glass Push-On Bezel
Temperature Limits
Ambient
-40°F to 140°F
Process
-40°F to 140°F
Process When Assembled with a Diaphragm Seal
Cannot be mounted to a diaphragm seal.
Accuracy: 3 – 2 – 3%, ASME Grade B
Fillable: No
Restrictor Screw: No
Max Working Pressure: Stable = 100%, Momentary = 110% of scale
Weight: 1.5" = 0.1 lbs, 2" = 0.2 lbs, 2.5" = 0.25 lbs
Download Install Instructions: