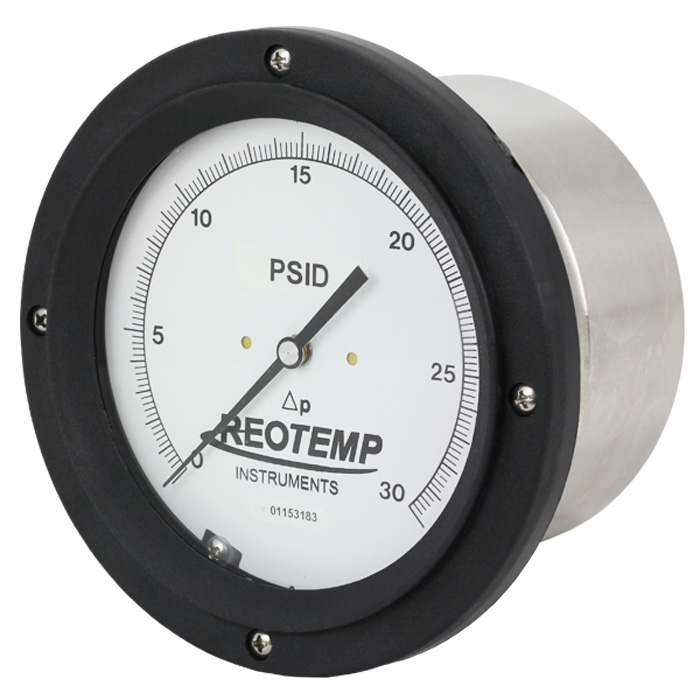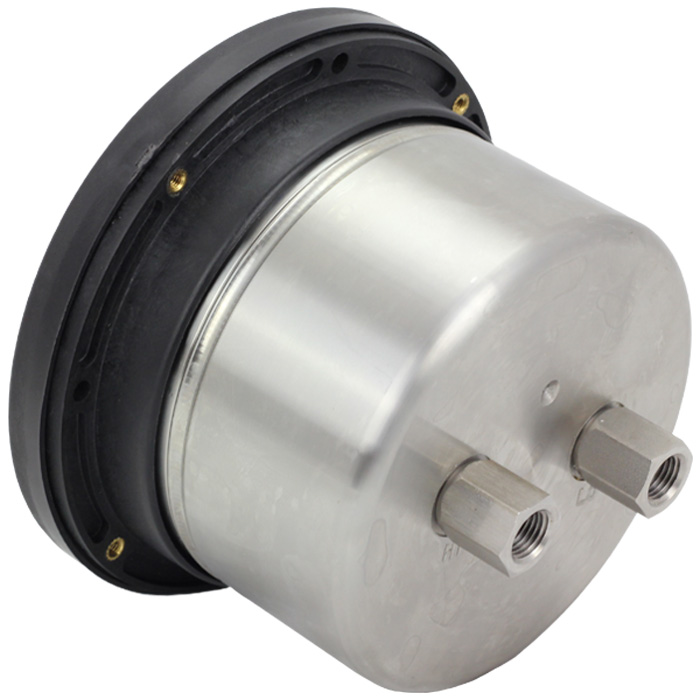 HIGH ACCURACY HIGH PRESSURE DIFFERENETIAL GAUGE
REOTEMP's Series D09 Bourdon Tube Style Differenetial Pressure Gauge is ideally suited for a broad range of applications requiring high accuracy and/or high differential pressure range. The large 6" dial with complete 270 degree dial arc makes the D09 the easiest to read differential pressure gauge.
High Accuracy +/- 1% or .5% Full Scale
Sensitive Bourdon Tube Construction
270 Degree Dial Arc
Differential Span Up to 6,000 psid
Construction Materials
Non Wetted
Dial Case: Engineered Plastic
Dial: White Aluminum, Black Letters
Lens: Plastic or Laminated Safety Glass
Wetted
Body: Aluminum, 316SS, Brass, Carbon Steel
Internal Parts: 316SS, Copper Alloy
Gasket/Seals: Buna, Viton, Ethylene Propylene, Silicone
Temperature Limits
Ambient
-40°F to 130°F
Process
-40°F to 200°F
Process When Assembled with a Diaphragm Seal
Series D09 cannot be mounted to a diaphragm seal. See series D40/42 for gauges mountable to a diaphragm seal.
Accuracy: +/- 1% or .5% Full Scale
Fillable: Yes
Max Working Pressure: 3,000 psi Aluminum Body, 6,000 psi 316SS Body