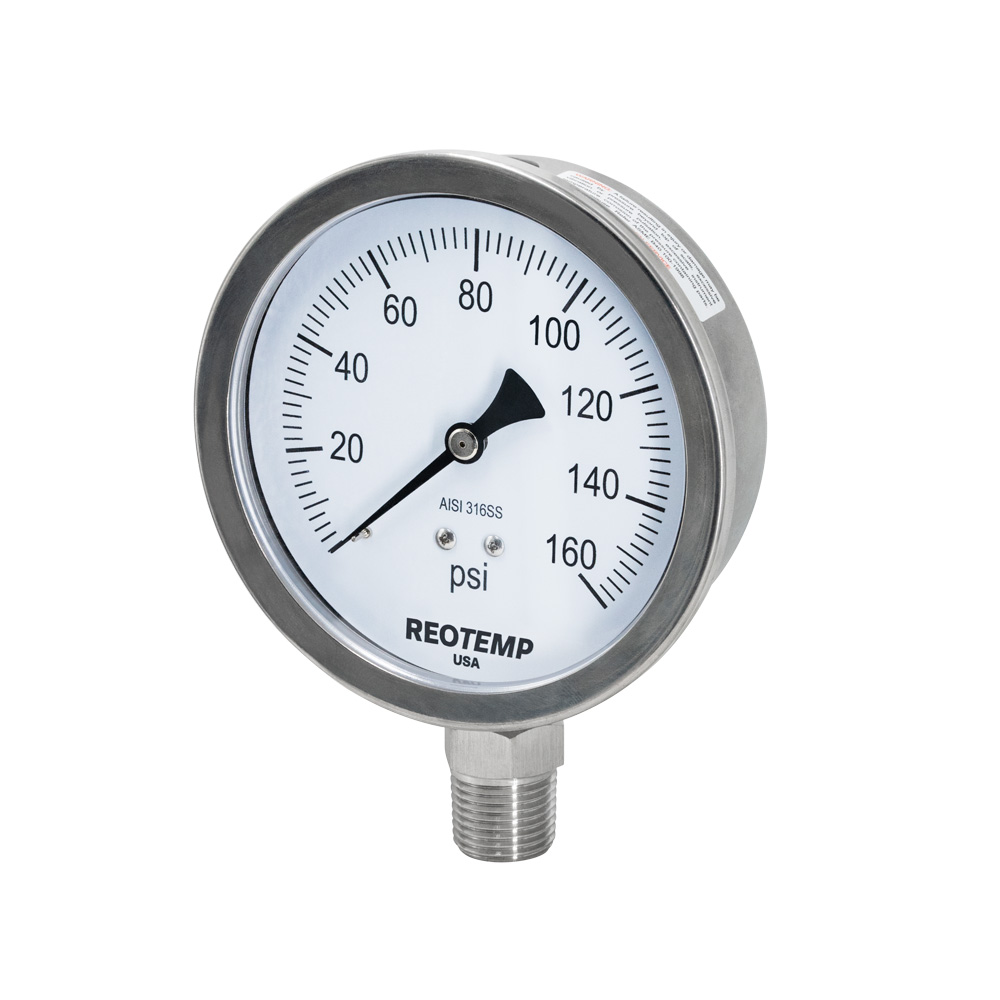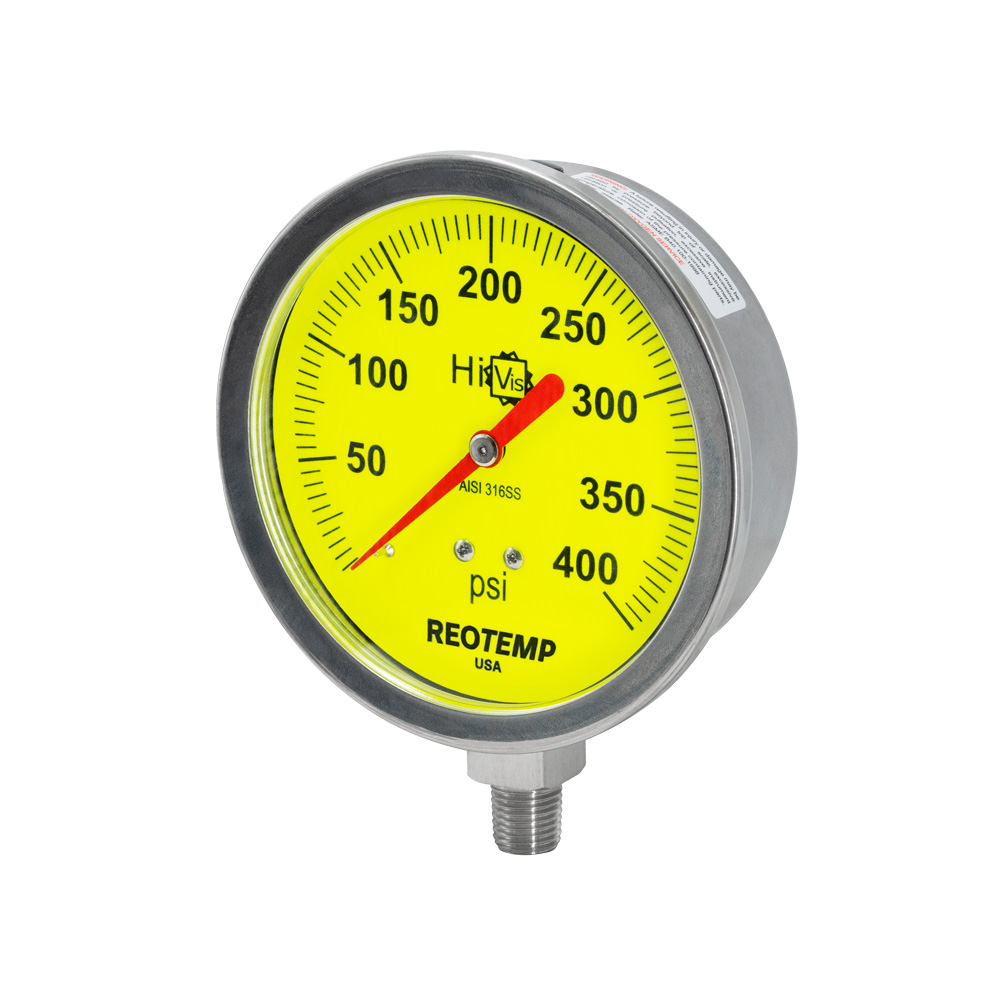 INDUSTRIAL STAINLESS STEEL GAUGE
REOTEMP's Series PM40  features a stainless steel case, tube and socket, making the gauges resistant to corrosion from both environment and media. Liquid filling is recommended for severe service. The economical and attractive crimp ring design, along with a variety of convenient panel mounting adapters, make this popular gauge the right choice for many applications.
Economical Gauge with Stainless Steel Case and Internals
Case is Easy to Fill in the Field
Ideal for Both Indoor and Outdoor Applications
ASME B40.100 Design
Construction Materials
Non Wetted
Case: 304SS
Ring: 304SS
Dial: White Aluminum, Black Letters
Wetted
Tube: 316SS
Socket: 316SS
Case-to-Socket
Screw Connection
Lens
Plastic
Temperature Limits
Ambient
-40°F to 140°F
Process
-40°F to 150°F
Process When Assembled with a Diaphragm Seal
Not Recommended for Diaphragm Seal Mounting. See PR Model Gauges for Diaphragm Seal Mounting.
Accuracy: 2 – 1.6 – 2%, ASME Grade B+
Fillable: Yes
Restrictor Screw: Built-in, Non-removable
Max Working Pressure: Stable = 100%, Momentary = 110% of scale
Weight: 4" = 0.8 lbs (1.4 lbs filled)
Download Install Instructions: