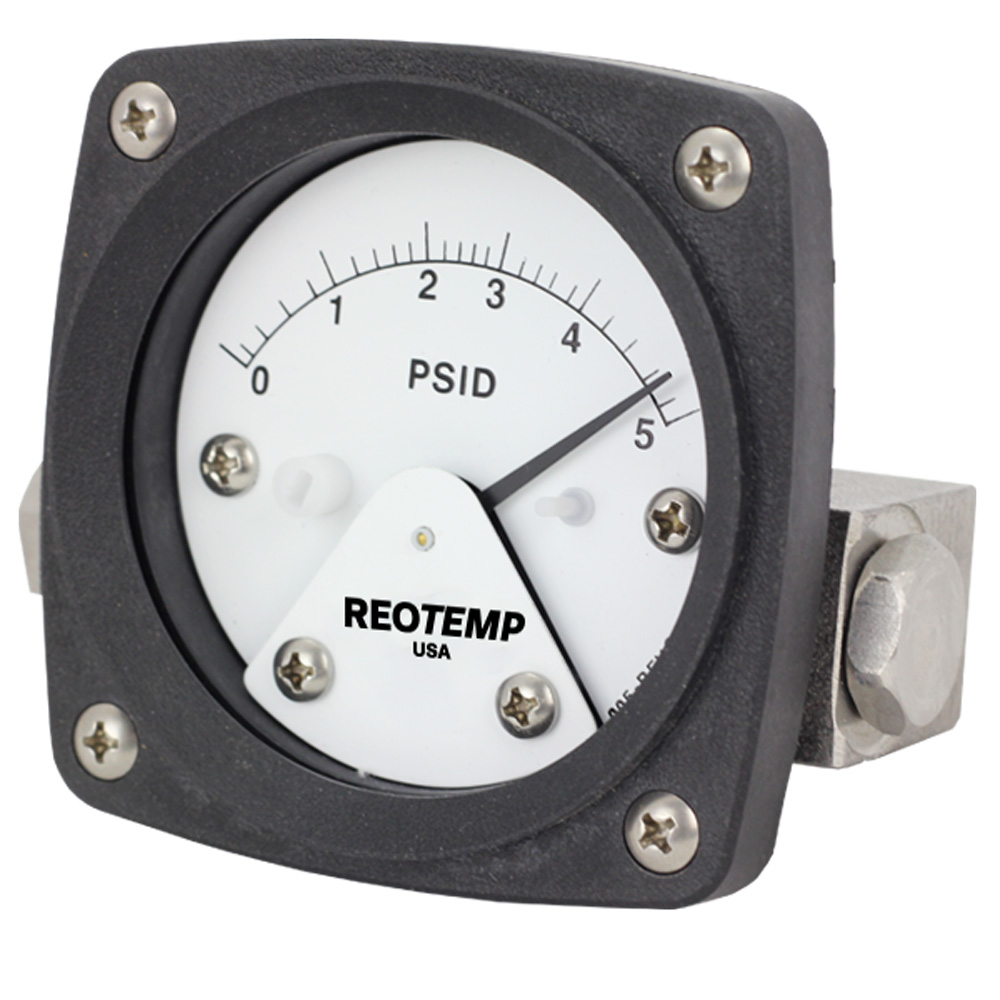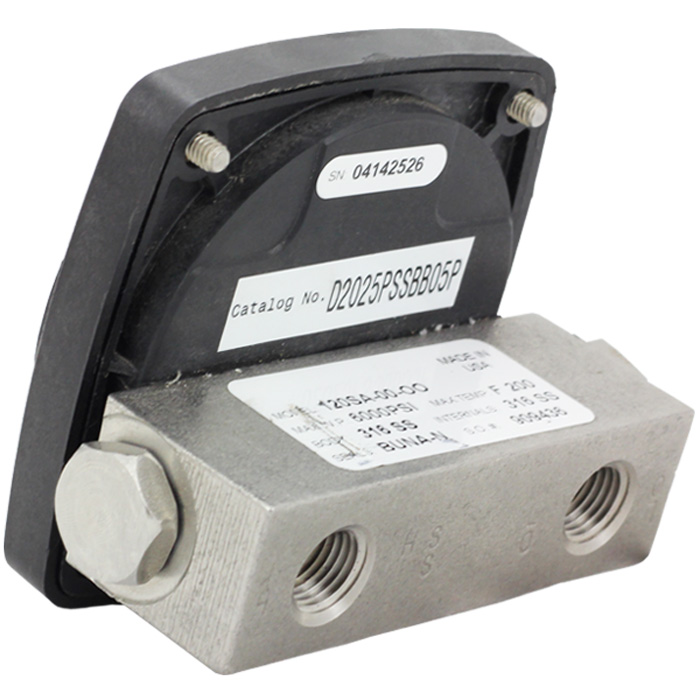 PISTON TYPE MECHANICAL DIFFERENTIAL PRESSURE GAUGE
REOTEMP's Series D20 Piston Type Mechanical Differential Pressure Gauges are primarily designed for liquid applications. Differential pressure is sensed by the movement of a precisely ground floating piston/magnet in a precision bore against a calibrated spring. A rotary pointer magnet located close to the internal magnet follows the movement of the piston magnet and indicates differential pressure on the dial. Piston type differential pressure gauges exhibit a slight amount of bypass as the fluid crosses from the high to the low pressure port.
Rugged, Compact, Cost Effective Design
Weatherproof Rated to NEMA 4X/IP65
Working Pressure Up to 6,000 psi
Over-range Protection to Max Working Pressure
Popular for Filters and Strainers
+/- 2% Full Scale Accuracy
Construction Materials
Non Wetted
Case: Aluminum or Engineered Plastic
Dial: White Aluminum, Black Letters
Lens: Plastic or Laminated Safety Glass
Wetted
Body: Aluminum, 316SS
Internal Parts: 316SS
Gasket/Seals: Buna, Viton, Teflon, Ethylene Propylene, or Perfluoroelastomer
Temperature Limits
Ambient
-40°F to 130°F
Process
-40°F to 200°F
Process When Assembled with a Diaphragm Seal
Series D20 cannot be mounted to a diaphragm seal. See Series D40/42 for gauges mountable to a diaphragm seal.
Accuracy: +/- 2% Full Scale
Fillable: Yes, Except for 3.5" Dial
Max Working Pressure: 3,000 psi Aluminum Body, 6,000 psi 316SS Body