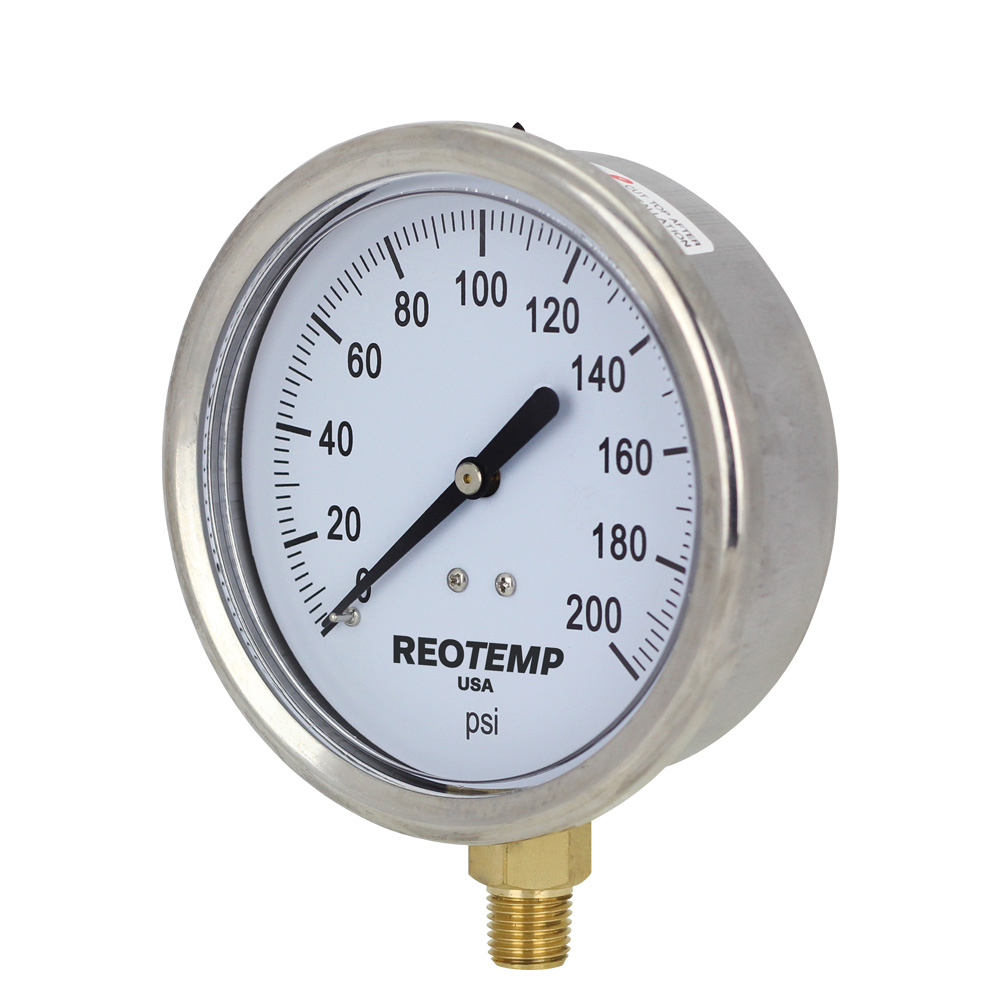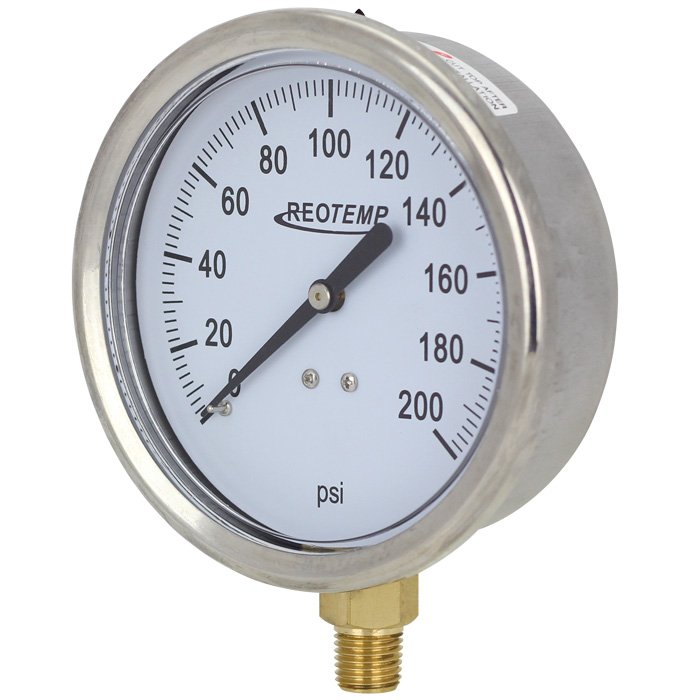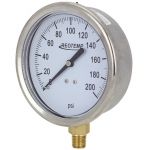 INDUSTRIAL STAINLESS/BRASS GAUGE
REOTEMP's Series PG25/40C gauges are an economical choice where ambient corrosion and vibration are of concern. The stainless steel case and ring offer excellent corrosion resistance, and is fillable for applications with vibration. It is suitable for all fluids compatible with copper alloys.
Stainless Steel Case
Copper Alloy Wetted Parts
Glycerin Filled or Dry/Fillable
Convenient Panel Mounting Adapters
ASME B40.100 Design
Construction Materials
Non Wetted
Case: 304SS
Ring: 304SS
Dial: White Aluminum, Black Letters
Wetted
Tube: Copper Alloy
Socket: Copper Alloy
Case-to-Socket
Screw Connection
Lens
Plastic (standard) or Glass
Temperature Limits
Ambient
-40°F to 140°F
Process
-40°F to 140°F
Process When Assembled with a Diaphragm Seal
Cannot be mounted to a diaphragm seal.
Accuracy: 2.5" = 3 – 2 – 3%(ASME Grade B), 4" = 2 – 1 – 2%(ASME Grade A)
Fillable: Yes
Restrictor Screw: Built-in, Non-removable
Max Working Pressure: Stable = 100%, Momentary = 110% of scale
Weight: 2.5" = 0.25 lbs (0.4 lbs filled), 4" = 0.6 lbs (1.2 lbs filled)
Download Install Instructions: